Community is not just in our name..
It's the cornerstone of our organization.
First Peoples strives to improve the communities that we serve by volunteering our time to local causes and sponsoring area events. You'll likely see our name on a banner at the ball field and see our friendly faces marching in your local parade. When we say we're "Here for you. Here for good." ... we mean it in every sense. 

Sponsorship/Donation Requests
First Peoples is happy to receive requests for help with community projects! 
Due to the high volume of requests that we receive, it's necessary for us to keep the application process streamlined and consistent for all organizations. *Please note that submissions not received through this request portal will not be considered. We ask that you fill out the form in detail and upload a PDF or JPEG of the request letter/form. These supporting documents are helpful in our review of the request. Requests can take up to 3 weeks to process.
 Frostburg's Deck the Meters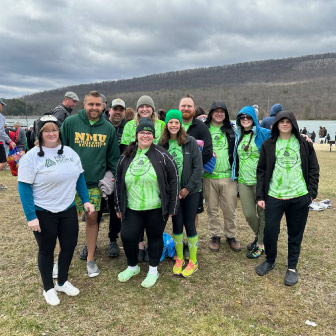 Hooley Plunge Event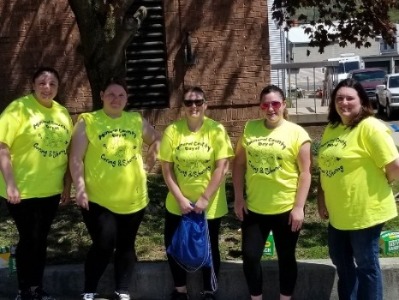 County United Way
Mineral County Day of Caring and Sharing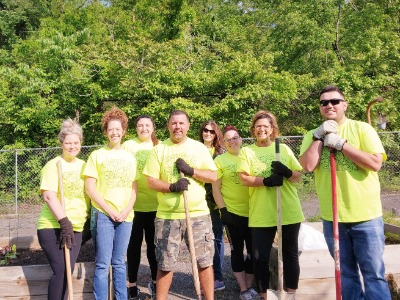 Allegany County Day of Caring and Sharing
First Peoples has been a community partner in our region for over 60 years. Along the way, we've formed quite a few relationships that have withstood the test of time and we take some extra pride in the success of our partners. Here are a few of the organizations that we are proud to support on an annual basis:
The Children's League
Allegany County Chamber of Commerce
Mineral County Chamber of Commerce
Garrett County Chamber of Commerce
Bedford County Chamber of Commerce
Fulton County Chamber of Commerce
Somerset County Chamber of Commerce
Cumberland YMCA
ACIT
CASA of Allegany County
Western Maryland Jaycees
Western Maryland Food Bank
Garrett Trails
Laurel Highlands Council-Boy Scouts of America
Grantsville Rotary Club
Home Builders of Western Maryland
Holding Hands for Haley Foundation
American Cancer Society
And many more!
Pride in our community is beyond compare! One of our favorite donations of the year comes where we are able to present annual checks to our local schools and non-profit organizations who participate in the SwipeBoost! program. Over the years, we have donated over $159,000 to our program participants!
The program is easy! Have a hand in generating funds for your school or organization just by using your debit card - something everyone uses! Our SwipeBoost! program enables schools and organizations to raise funds without selling anything. The more "credit" transactions made with a logo debit card, the more money that school or organization will receive.
First Peoples Community Federal Credit Union is a full-service financial institution with branches in Maryland, Pennsylvania and West Virginia.