Personal. Professional. Perfect for your business!
At First Peoples we work hard to understand the needs of your business, both large and small. We've put together a value-packed portfolio of low-cost business services specially designed to meet those needs. Our services can help your business grow, attract quality employees, and provide your company with a long term financial partner.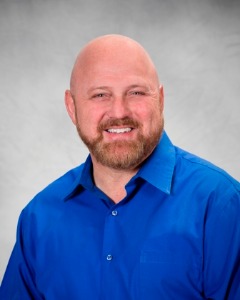 We are happy to offer branch and on-site visits with current and prospective member businesses to develop and expand business relationships. First Peoples believes that strong business relationships are the core to a successful member business lending program.
We are local people, making local decisions! We understand your time is valuable; we are focused on making your transaction as seamless as possible!
To learn more on how First Peoples can save your business time and money, contact us today!
Commercial Real Estate Loans
Let's partner up on your next big project.
Successful businesses grow in any number of ways. They hire workers, increase revenues - and acquire property. When that last item is high on your priority list, contact the experienced lending team at First Peoples. Whether you're building a new company HQ, adding a store location or polishing plans for a major office complex, we can arrange customized financing that will help get the job done.
Financing for industrial, retail, commercial and residential projects

Loans available for land or building purchases, and for remodeling or expansion of existing facilities

Work with experienced commercial lenders who will provide personalized service and tailor loans to suit your project needs

Available to owner-occupants, developers and investors

Competitive rates and flexible terms

Refinancing options available
Commercial Equipment Loans
We're well-equipped to help you acquire the right tools.
Hard work. Smart planning. These are keys to business success. But there's another important item on that list. As the saying goes, "To get the job done, you need the right tools." At First Peoples, we can finance your purchase of big-ticket equipment, machinery, vehicles, IT hardware and more. When it comes to powering local businesses forward, our lending team can definitely get the job done.
Finance the purchase of new or used equipment

Competitive fixed rates

Repayment terms up to 10 years

Tailored financing to fit your specific needs

Personalized service from our commercial lending team

Refinancing options available
A line of credit gives you immediate access to funds for your everyday business needs.
Short term notes

Use as working capital

No penalty for not using the line of credit

Competitive rates and terms
Interest only billing
First Peoples offers commercial auto loans to help you finance your work, delivery or other commercial vehicles. From dump trucks to school buses, we understand what your business needs to keep rolling.
First Peoples Community Federal Credit Union is a full-service financial institution with branches in Maryland, Pennsylvania and West Virginia.