It's time that you get to know us better.
How long have we been around? What communities do we serve? What are we all about? Glad you asked. First Peoples is a growing, financially sound organization with a committed group of employees and a commitment to exceptional member service. To learn more, please read on.
Our Mission
First Peoples Community Federal Credit Union is a member-owned cooperative committed to meeting the ongoing financial needs of its members in a safe, prudent, personal manner, with the best service possible. As a community credit union, we support the development and expansion of the community.
Our Motto
'Here for You. Here for Good.' (And we take that quite literally.) We've been around for 60-plus years and we're still growing, with no end in sight. We've always looked for ways to better serve our members and give back to our communities. You'll see us in the local parade and you'll see our name at the local ballfield. And you can bet that that when you're in need of any financial help, our hyper-local staff will be eager to guide you.
Our Logo                           


This new, fresh, clean design represents the three states we serve, and the
communities at the center of it all. The strength of a triangle and the
solidity of First Peoples was a perfect match. What better way to underscore our "Here for you. Here for good."
tagline?!
1960 - First Peoples Community Federal Credit Union (formerly known as Amcelle Employees Federal Credit Union) was organized to serve the financial needs of the employees and families of the Amcelle Corporation.
1975 - The National Credit Union Administration (NCUA) approved an amendment to our charter enabling us to offer credit union services to employees or residents of Allegany County, Maryland.
1983 - The NCUA approved another amendment to our charter allowing us to serve persons who reside or work in Mineral County, West Virginia.
1998 – The NCUA approved an expansion of our charter to include Garrett County, Maryland.
2001 - Somerset County, Pennsylvania, was added to our service area.
2017 - Washington County, Maryland; Hampshire and Morgan Counties, West Virginia; Bedford and Fulton Counties, Pennsylvania were added to our service area.
What is a Credit Union?
We're like a bank… sorta… only way cooler. Read on…

We offer valuable financial services, such as checking and savings accounts, loans, credit cards and investment services.

Unlike a for-profit bank, we are a not-for-profit financial institution. Our profits are allocated to our members through improvements, dividends, low loan rates, and high deposit rates.

Credit unions are membership-based organizations. In our case, membership is limited to someone who lives, works, regularly conducts business in, worships, or attends school in Allegany, Garrett and Washington Counties, Maryland, Somerset, Bedford and Fulton Counties, Pennsylvania or Mineral, Hampshire and Morgan Counties, West Virginia.

To join, all you have to do is open a share account with a minimum balance of $5. This $5 share acts as your piece of ownership. Your "slice of the pie," if you will.

People who do business at credit unions are not called "customers." They're "members." And each one is considered to be part-owner of the enterprise.

The directors are volunteers who are also members of the credit union. They hire the financial professionals who oversee day-to-day operations. But their primary goal is to promote policies that benefit the members and their communities.
We're First Because of Our People
Throughout the Credit Union you will find dozens of staff members who have been with us for the long haul. Many of them working in numerous departments over the years, and all of them an important piece to the First Peoples puzzle.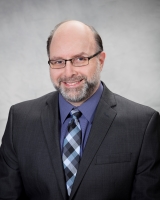 Randy Olsen
President & Chief Executive Officer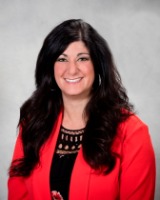 Kelly Brown
Executive Vice President of Operations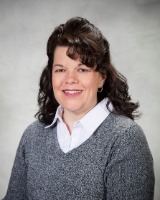 Rose Cullen
Senior Vice President of Credit Administration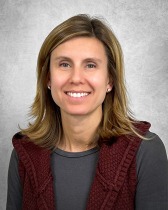 Alison Sweitzer
Senior Vice President, Chief Financial Officer
Our Board & Supervisory Members
Board of Directors
Steve Nelson, Chairman

Renee Bone, Director

Stu Czapski, Director

Zach Hattenfield, Director

Jeff McKenzie, Director

Ginger Welsh, Director
Nicole Wigfield, Director
Supervisory Committee Members
Renee Bone, Chairman

Chris Carpenter
Randy Crane
Jeremy Irons
Amie Armstrong
First Peoples Community Federal Credit Union is a full-service financial institution with branches in Maryland, Pennsylvania and West Virginia.