Make the most of snow days with low-interest snowmobile financing from First Peoples Community FCU.
Whether you've grown up surrounded by snow or you're  a snow chaser, a First Peoples snowmobile loan lets you buy the right winter vehicle for your environment.
✔
Easy Pre-Approval
Go shopping for your snowmobile with confidence.
✔
Choose Your Term
We offer a range of terms to suit your financial goals and budget.
✔
Competitive APR
Enjoy a low, fixed rate that's just 2.00% above our auto loan rates.
✔
Specialist Advice
We offer guidance so you can negotiate the best deal possible.
Snowmobile Financing Details
A low-interest snowmobile loan means you can buy your winter vehicle of choice.

Terms of up to 60 months for new snowmobiles and up to 48 months for used.

First Peoples Community Federal Credit Union is a full-service financial institution with branches in Maryland, Pennsylvania, and West Virginia.

Debt protection is available for purchase to cancel your loan balance or loan payments under certain qualifying events.

Take advantage of Guaranteed Asset Protection (GAP) with Deductible Assistance.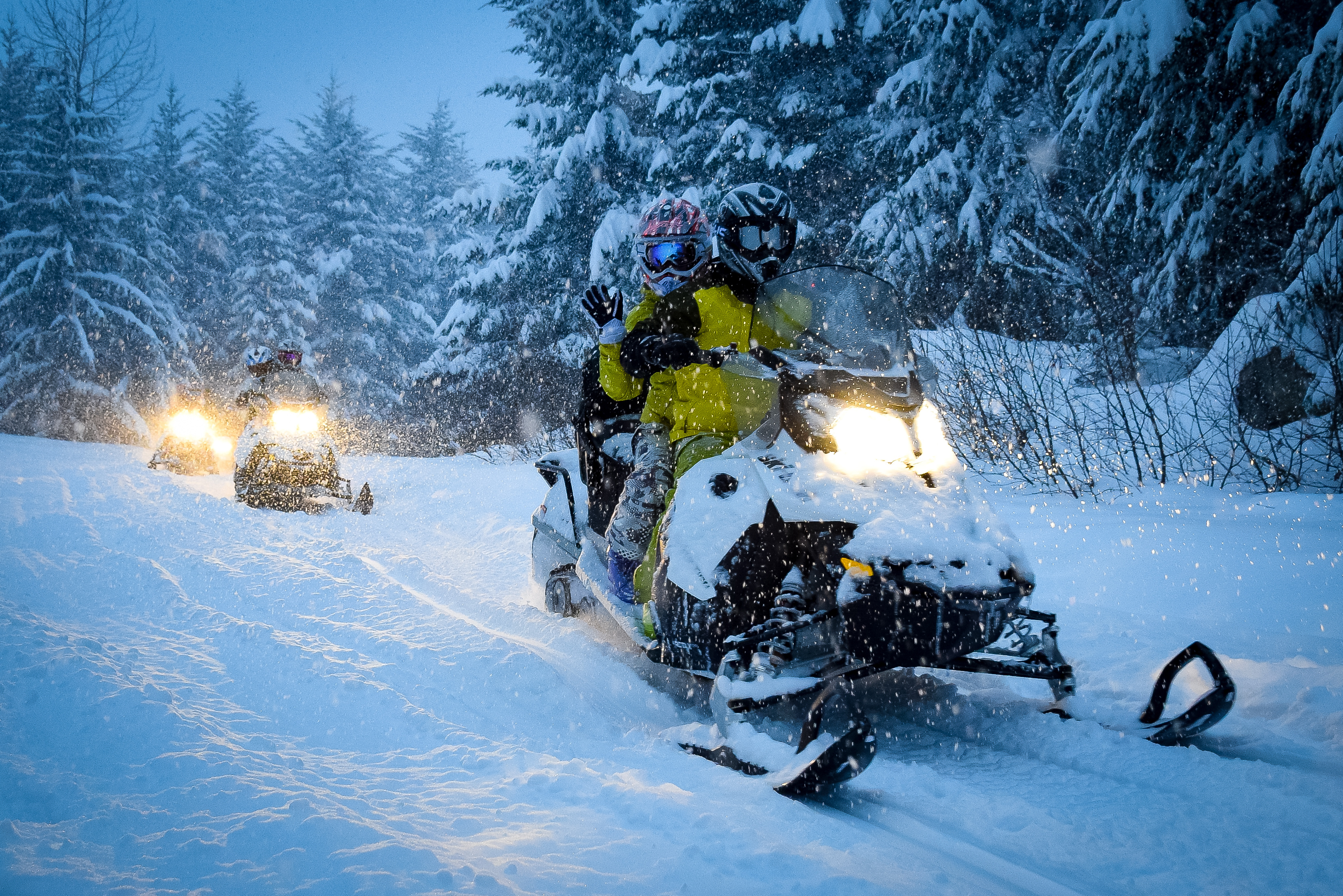 *APR=Annual Percentage Rate.

New value must be $15,000+ for 60 month term. Used value must be $2,500+ for 48 month term.

"Great service and great rates!!"
Snowmobile Loan FAQ
You will need to be a member. Thankfully, joining is as simple as a $5 deposit in a share account.
Membership eligibility is open to anyone who lives, works, goes to school, regularly does business, or worships in the following counties:
Maryland:
Allegany
Garrett
Washington
West Virginia
Pennsylvania
Another way to be eligible for membership includes being a family member of someone who meets the above requirements.
Find out more about membership eligibility and requirements here.

We offer a variety of options for borrowers. In addition to new and used auto loans, we offer boat, motorcycle, and recreational vehicle loans. Other loans include:
Personal loans
Home loans
Business lending
Zero Liability Visa credit cards
Our online and mobile banking products allow you to monitor your loan balance and to make and schedule automatic payments whenever you want, wherever you are. 
For added convenience, we offer paperless eStatements sent directly to your email inbox. With eStatements, you'll have access to up to two years of past statements for free! De-clutter your life and manage your loan statements with seamless ease.
We also offer payroll deductions, which allow you to automatically deduct your loan payments from your paycheck each month, so you can make payments on time without even thinking about it.
Other Loan Products and Services
*APR = Annual Percentage Rate for First Peoples FCU snowmobile loans, MD, snowmobile loans, PA, and snowmobile loans, WV.